Why are we  the best … Our Team of Professionals
Johel Dinarte-Head Surf Instructor
Johel is considered one of the best instructors in Guanacaste. At 22 years of age he has been surfing over half of his life and loves teaching beginner and intermediate surfers. In his teens he was a competitive surfer and ranked nationally. Johel's love of surfing is passed onto his customers with his outgoing personality and true passion for you to have a great experience. During your lesson break, try and get him to go out and perform some of his tricks for you. He is shy about it but loves to entertain.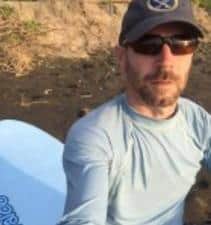 Tim Thomson-Owner
My number one aim is to see the huge smile on your face when you ride your first wave in. To me there is nothing better than watching that feeling of fear turn into complete exhilaration and wanting to go right back out. We strive to maintain our 5 start Tripadvisor rating and go out of our way to make sure you are totally satisfied with every aspect of your adventure with us. Thanks for your business. We truly appreciate it!!!
MJ Thomson-Owner/Manager
Our goal here for you is to give you the best possible surf experience you can possibly have. We hired the best local instructors and we are sure you will be 110% satisfied with your adventure. We hope to see you this time and on future visits.
Blayne Thomson-Customer Service
I'm here to help you in any way needed. From pick up and drop offs to answering your questions and emails. As Customer Service Manager I will ensure your satisfaction 110%. We would love for you to post about your experience on our Facebook and give us a review and rating on Tripadvisor.